Foxit PDF Editor provides a group of buttons that can be used to create and design form fields in interactive PDF forms. You are able to add form fields like push buttons, text fields, check boxes, combo boxes, list boxes and radio buttons to an interactive PDF form and specify their properties.
To add a form field to a PDF, select a type of form field button from the Form tab and the cursor changes to crosshair

. Drag an area in the desired position to add the form field.
There are seven basic buttons to add form fields for you to create an interactive PDF form: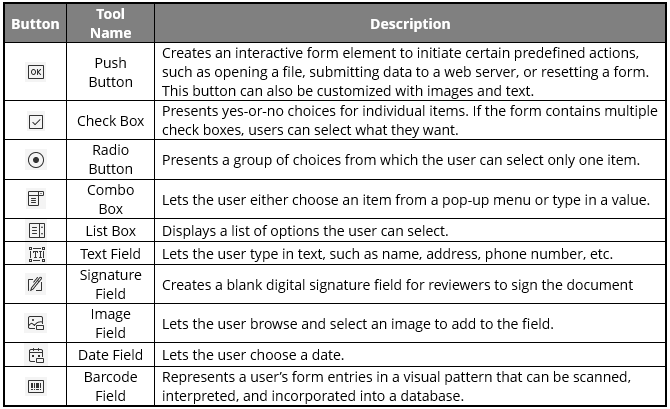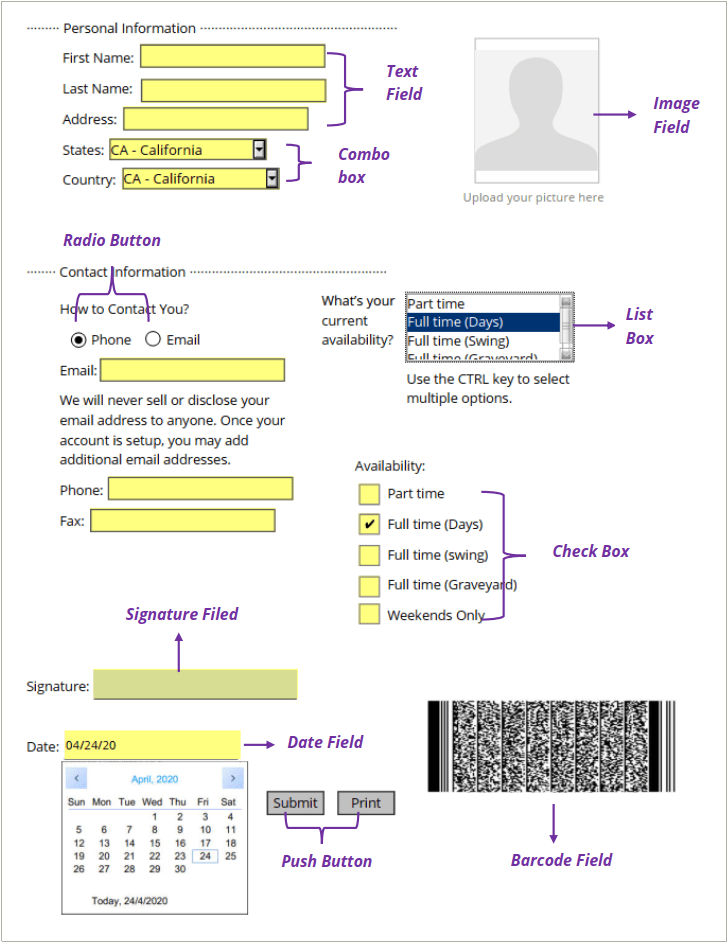 Note: To create the same type of form fields continuously without reselecting the same tool, you can select Keep Tool Selected in the Form tab.